Slack
From CoMakingSpace Wiki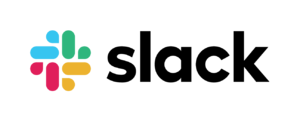 Since we have steadily grown in members, communication via instant messengers has become cumbersome and we began using slack as a communication platform for the CoMakingSpace.
This page will give you an overview on how to use it, and what you can expect from it. The Telegram group will not go away, but slack will allow more focused discussions. Using slack is optional for all members.
First Steps
You will receive an invitation together with your membership information. Alternatively, please use this link to create an account. Currently, signup is unrestricted, so you can get started immediately. Take a look around the web app. To the left you will see your navigation menu listing channels and direct messages. You can join any channels that interest you. Specifically, you will see the following channels - signified by a hashtag symbol:
#announcements: All official announcements regarding the space.
#general: This is where all general banter happens. Keep it casual!
#help: Questions? Ask them here!
#events: Let's plan the next seminars or other public events together!
#pr: Advertising our activities to potential guests or members - e.g. photos or posts to share on social media!
#random: Whatever does not really seem to fit anywhere ("Spam")...
#room-x: These are channels for physical rooms in the space.
#topic-x: These are channels for specific topics like 3D-Printing, CNC-Router, etc.
#proj-x: Channels for specific projects. Go and create your own!
Next up, edit your profile! Write a little something about yourself, and please consider uploading a picture of you. It helps so much with getting to know everyone, and images are only visible to members. Finally, download the desktop or smartphone app. The former allows you to join video calls, the latter enables you to receive push notifications on the phone.
Communicating
Select the right channel, and just go ahead and type a message! You can use markdown formatting to make them pretty. During conversations, please make use of threads! To start a thread, hover over the message, then click the "speech bubble" symbol appearing to the right. This continues the discussion in a dedicated thread. People that are interested in the topic can open the thread and participate in the discussion, or just skip to the next topic. This keeps channels clean and readable - it prevents the WhatsApp syndrome of opening your app to 100+ new messages that you need to check for their relevance to you.
You can also write direct messages to one ore more people to keep it private.
Make Slack Your Home
Use slack like a tool - make it work for you! Do you work on a project with others? Create a #proj- channel and invite people! Take the time to customize slack in the settings. Slack can be fine-tuned to an amazing degree. Star some channels or conversations to access them more quickly.