User:Drew
Jump to navigation
Jump to search
About me I am 33 years old, from Canada and looking to get back into creating some woodwork projects and more. I have done a few large projects - Cabinet building,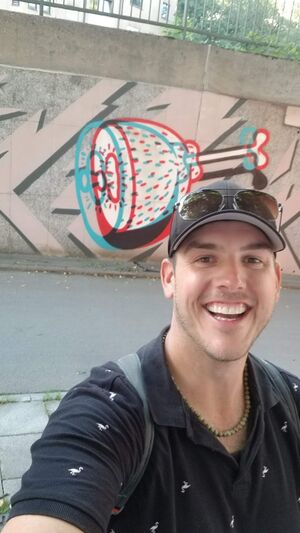 home renovations, Patio Deck before and looking to continue and learn new skills. Most of my projects previously have been board games since that is a passion of mine. I am a Masters student in International Business and doing my thesis on a feasibility study on opening a maker space/innovation hub for the Hochschule Worms. Hoping to one day open one back in Canada for creators of all kinds.
I am also a hobby artist, with Acrylic paint and now Graffiti Street Art.
Potential projects Finger Joint Jig, Fancy Small storage Box, Backgammon Board, Chess Board and hand-turned Pieces, Laser Catan Board, Electric Wood Burning, Brain Puzzles, Silk Screening board for shirts etc.
Skills to learn *not just makers space* 3d Printing, Laser, Wood Lathe, CNC Machine, Welding, Basic Programming - Raspberry Pi, Glass Blowing, Epoxy Pouring, Silk Screen Clothing.