Project:Bluetooth Box
From CoMakingSpace Wiki
Requirements
Luzian designed this project so it could be built be a elementary student under the supervision of an adult. Therefore he needs to design an enclosure that can be precut on the laser cutter and does not look terrible if a 9 year old puts it together. The Bluetooth speaker should also work independently from an external audio source so no smartphone or mp3 player is needed.
Planning
Electronics
Luzian bought all the audio electronic components online from China.
5V amplifier board for 2*5W + 10W sub woofer
2*5W 4ohm 52mm speaker
10W 4ohm 3" sub woofer
audio decoder board with USB, AUX, Micro SD, Bluetooth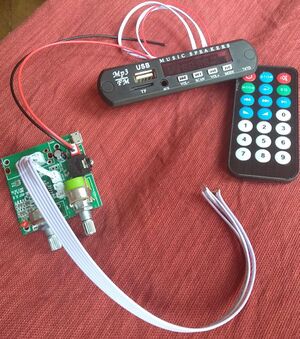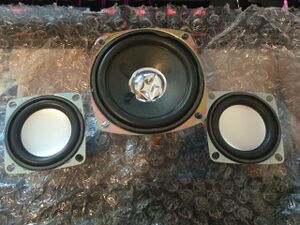 Similar Projects
Here are two nicely documented bluetooth boxes on Instructables!